New Site!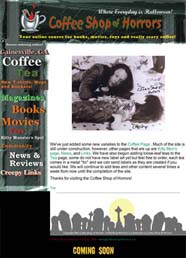 Welcome to the new look!

To the right is the home page of the old site.

The old site was great and making changes has been a challenge.
For those interested in the technical stuff
(many many many thanks to the good folks at [css-d] for all the help and encouragement!):


Look ma! No tables!
Mostly semantically correct structure: Dear Santa, send IE 7.
Very, very little scripting.
Significant layout changes favoring top navigation.
Separation of the store from the home page so that customers know when they are shopping.